I Mesi e le Stagioni di Benedetto Antelami
Periodo:
20 May 2020 - 08 Nov 2020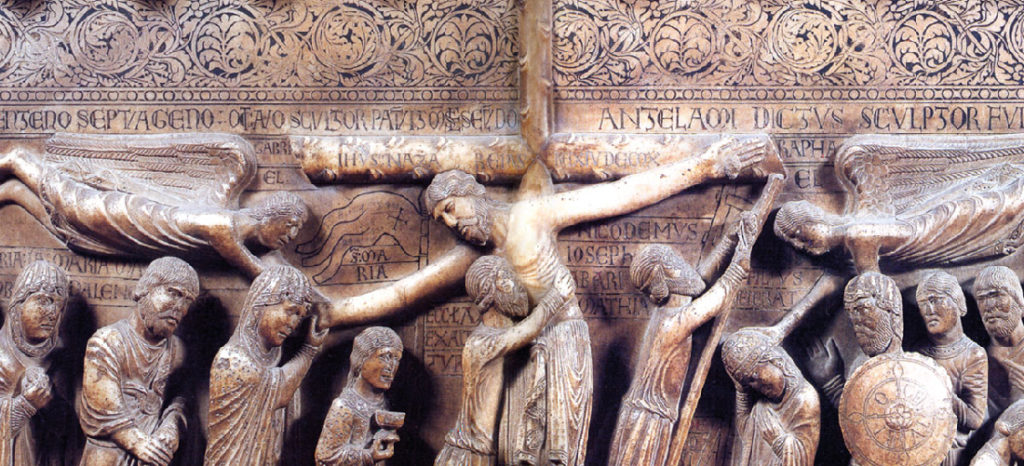 I Mesi e le Stagioni di Benedetto Antelami: May the 20th, 2020.  It opens in Parma a new of Benedetto Antelami's artworks. Here, we will see his sculptures in the same way as he looked at them eight centuries ago for Parma 2020 – Italian Capital of Culture.
It is a great emotion to admire his important artworks. Sometimes the placing does not allow us to understand all the details, the sizes, and the expedients that the artists usually use when the sculptures are placed in a very high site. This is one of the reason, we should declare this new exhibition by Benedetto Antelami unmissable.
The statues symbolizing the Circle of the Months and Seasons in the baptistery of Parma will be moved from the first porch to the below niches. An uplifting platform will be set up in the Cathedral near Christ's Deposition, this will allow visitors to look at all the details of this Romanesque masterpiece. We could imagine how Antelami looked at his operas or we could steal to the restorers – for once – a privileged point of view.
I Mesi e le Stagioni di Benedetto Antelami: a thought directly from  XIII century
I Mesi e le Stagioni di Benedetto Antelami will be linked with different exhibitions with the same cultural theme. The statues of the Baptistery of Parma were made by Antelami from 1196 to 1216 and they include the months and two seasons. In all likelihood, the cycle was to decorate a portal of the building but remained unfinished, it was dismantled in its parts and placed inside. The figures depict the months and the seasons through the work in the fields, documenting it month by month. Already other times the artists had ventured into this subject, but for the first time in centuries, a stronger naturalism was used in portraying tools and plants. Furthermore, work is no longer the divine condemnation born of original sin but has a positive, ennobling and saving value. It expresses a relationship of full balance between man and the environment that characterized rural society at the time of the artist.
In a world where these balances are completely unbalanced, the theme is highly topical. Thus "Il tempo della terra e il lavoro dell'uomo" (time on earth and man's work) becomes the topic of the six conferences that will be held in the churchyard and the six meditations in music hosted in the baptistery. In the various diocesan realities, however, topics will range from the themes of peace and hope to social equity, to ecology. Instead, a parallel season of "conversations with the author" will be held in the churchyard.
So from 20 May, there will be one more opportunity to come to Parma if you have never done it and, if you already know it, to return to visit it with new eyes.
For further information, please visit: parma2020
Location:
Battistero di Parma, Piazza Duomo, 43121, Parma