Chagall. Sogno e Magia.
Periodo:
20 Sep 2019 - 01 Mar 2020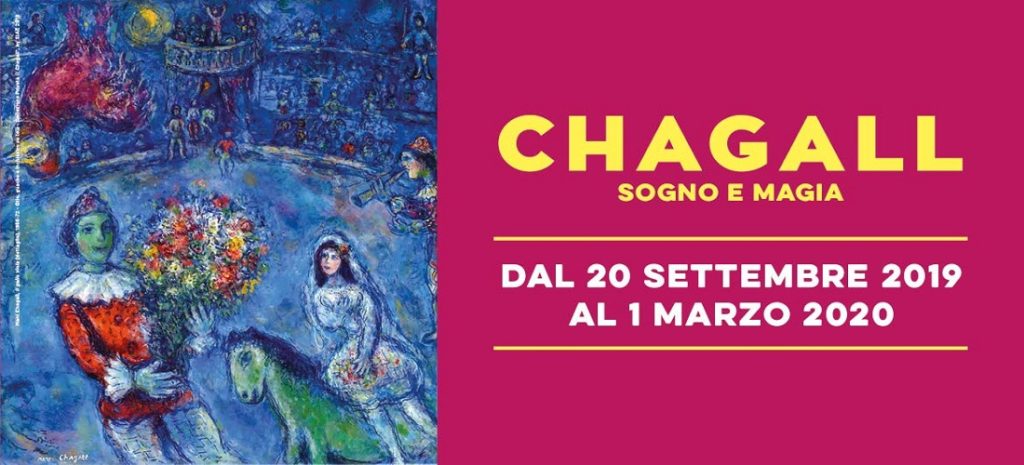 From 20 September 2019 to 1 March 2020, Palazzo Albergati of Bologna hosts an exhibition dedicated to the poetic magic of Marc Chagall.
Through the exhibition of 150 works including paintings, drawings, watercolors and engravings, the exhibition tells the life, work and feeling of Chagall for his ever-beloved wife Bella. A core of rare and extraordinary works, coming from private collections and therefore difficult to access for the general public.
Curated by Dolores Duràn Ucar, the exhibition Chagall. Dream of love is divided into five sections summarizing all the themes dear to the artist: the Russian tradition; the relationship with writers and poets; the sense of the sacred and the profound religiosity that are reflected in the creations inspired by the Bible; interest in nature and animals and reflections on human behavior; the circus world; and, of course, love, which dominates his works and gives meaning to art and life.
The exhibition is organized and produced by the Arthemisia Group and avails itself of the patronage of the Municipality of Bologna.
For further information: Palazzo Albergati
Location:
Palazzo Albergati, via Saragozza 28, Bologna