L'ARTE DEL GOL – Pittura scultura fotografia e il gioco più bello del mondo
Periodo:
19 Jun 2019 - 08 Sep 2019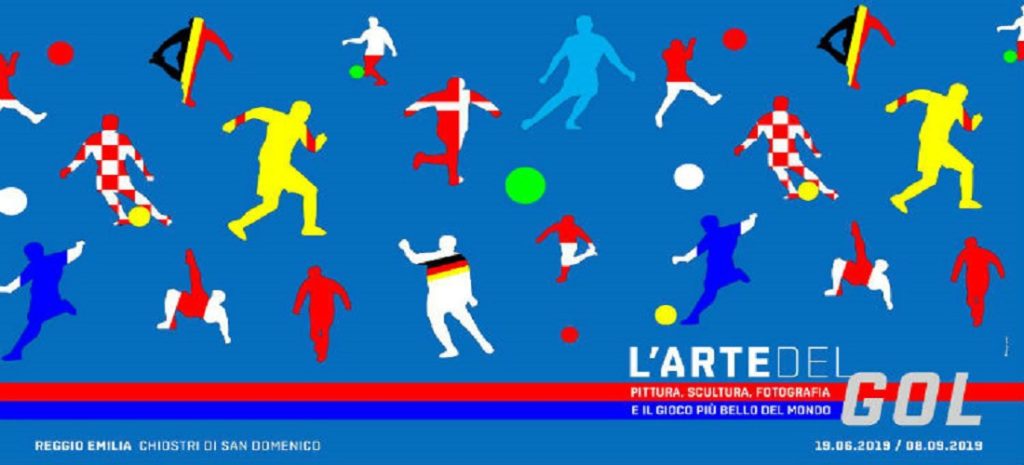 On the occasion of the European Under 21 Football Championship, from June 19 to September 8, 2019, a new exhibition on this sport will be held in Reggio Emilia which aims to highlight the connections between the arts and sports world from the end of the 19th century to the contemporary.
Some of the greatest innovations in history come at the end of an era and the nineteenth century ended with various "inventions" whose effects are still felt in our present. In particular, in December 1895 the official date of the birth of the cinema is set and in the same year, the first Venice Biennale is inaugurated. Just three years later, in 1898, the title of champion of Italy was awarded for the first time.
They seem like events that cannot be connected to each other, yet clear signs of the appearance of a new cultural and sporting era. It is no coincidence that the first artistic avant-gardes of the twentieth century, particularly Futurism, have often represented the game of football. There is more than one clue, therefore, that sees them not so far away, football and art.
Here begins the story of "the art of scoring". This is a parade in twentieth-century Italian art in over 60 works from public museums and foundations. In the exhibition protagonists and languages ​​alternate in which football plays the game as a protagonist. At times surprising, there are several big names of the twentieth century, such as the futurist Fortunato Depero and the realist Renato Guttuso. We then move from pop art to photography, the vignette, the figurines, discovering a surprising link between these disciplines.
For the occasion, there are also some works of great visual impact: the luminous installation by Marco Lodola formed by twelve stylized footballers, each with their own national team shirt. Eleven are the "figurines" painted by Andrea Gualandri from Reggio or an ideal Under 21 All-Star. On the subject of figurines, history recalls that a very young Wainer Vaccari designed the famous "icon" for Panini or the overthrow of Carlo Parola. Today a well-known painter, Vaccari revisits for the exhibition that image entered the historical memory of Italian football.
Location:
Reggio Emilia, Cloisters of San Domenico