Umberto Eco, Franco Maria Ricci. LABIRINTI. Storia di un segno
Periodo:
18 Apr 2020 - 27 Sep 2020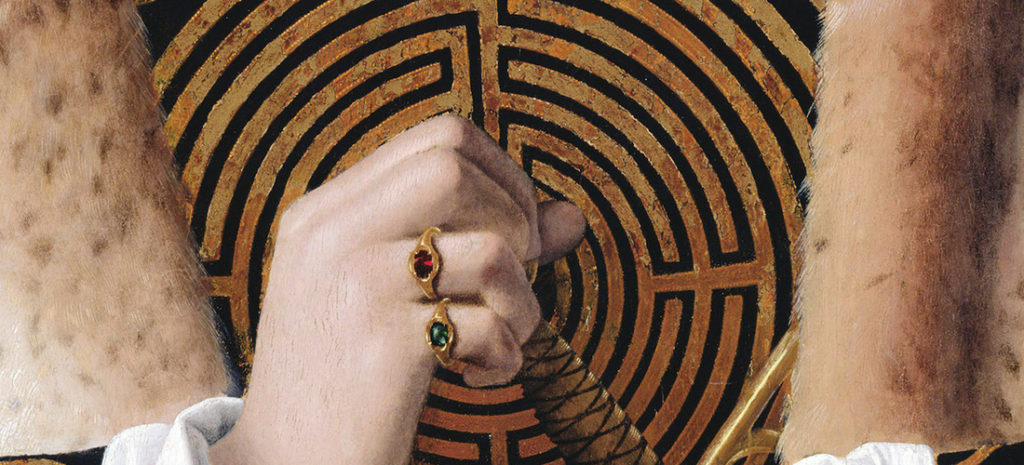 From April the 18th a multimedia exhibition is going to open at Labirinto della Masone in Fontanellato, a town near Parma. An itinerary along which suggestions will be received to reflect on the nature of the labyrinth and its symbolic value. If you don't know the cultural park wanted by Franco Maria Ricci, this exhibition is the right opportunity to visit it.
The Labirinto della Masone takes part in the cultural events of Parma 2020 with an original exhibition that will transform it into a metal maze. He will speak about himself and will do so by borrowing the voices and words of two characters linked in life to the publisher and intellectual Franco Maria Ricci: Umberto Eco and Jorge Luis Borges. Part of the exhibition will retrace the history of the mazes of the world through a 360-degree projection of some works of art. Important loans from international museums will show that the labyrinth is a widespread symbol in all times and in all places. We will start from the myth of Knossos to the Minotaur of Watts, from the magazine Minotaure of Skira to the codex of Lelio Pittoni, an ancient volume illustrated with labyrinths.
Labirinto della Masone: Franco Maria Ricci's masterpiece
This exhibition perfectly conveys the idea behind the construction of this labyrinth, which Franco Maria Ricci, publisher, and intellectual, opened in 2015 but had already imagined 30 years earlier. Shapes and paths, puzzles, stops and restarts are for him the symbol of life. He was fascinated by it and fantasized about a place to walk without getting lost. And when he had to make it he thought of using bamboo. Fascinated by its flexible stems, the park is home to around 20 species, for a total of 200,000 specimens. Formidable plants also against pollution, because they release a huge amount of oxygen. The labyrinth was joined by two other spaces linked to Ricci and his passions: the Museum and the Library. They host works of art and texts ranging from the 1500s to the 1900s. The various collections are inextricably linked to Ricci's tastes, so much so that they are considered a single entity although they have a different nature. This project has become a way of returning part of what its creator received from this land to Parma and Fontanellato. If you are curious and you want to know this intellectual figure, you can visit the exhibition dedicated to him, his editorial activity, his graphic inventions, and his collecting passion through images, unpublished films and testimonials of friends like Bernardo Bertolucci, Inge Feltrinelli, Vittorio Sgarbi and the spectacular setting with the covers of his editions.

Labirinto della Masone is open every day, including holidays. It is closed on Tuesdays and on the public holidays of 25 December and 1 January. The opening time is from 10.30 am to 7.00 pm. The ticket office is open until 6.00 pm. There is no time limit to the visit, but it is advisable to allow at least one and a half hours to see the bamboo labyrinth, the galleries, and the temporary exhibitions. Tickets to the labyrinth give unlimited entry and exit on the day of validity.
Info: Labirinto della Masone
Location:
Labirinto della Masone, Strada Masone 121, Fontanellato, Parma