Rehang
Periodo:
03 Mar 2019 - 28 Jul 2019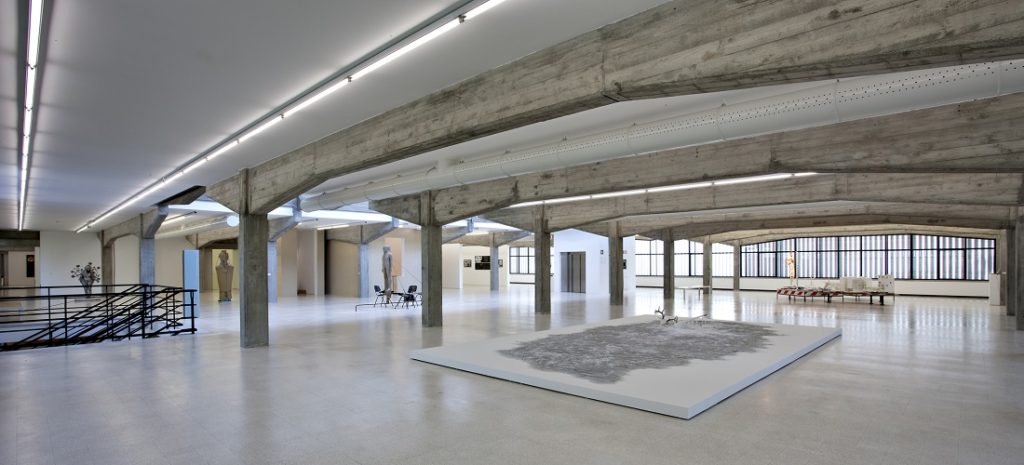 For the first time since the opening to the public of the Maramotti Collection in October 2007, ten rooms on the second floor of the permanent exhibition will be reorganized to accommodate some of the projects presented in the first ten years of opening: Enoc Perez (2008), Gert & Uwe Tobias (2009), Jacob Kassay (2010), Krištof Kintera (2017), Jules de Balincourt (2012), Alessandro Pessoli (2011), Evgeny Antufiev (2013), Thomas Scheibitz (2011), Chantal Joffe (2014), Alessandra Ariatti (2014).
This series of solo exhibitions offers an overview, albeit partial, of the work in progress carried out by the Collection through the invitation to Italian and international artists – at a particular moment in the development of their research – to create a new body of works to be presented at public and which subsequently became part of the estate.
The path winds through different projects, in which the constant interest in the evolution of the pictorial language is accompanied by an attention to new expressive forms and a question about the status of the work of art, always with a strong tension towards the future, a pre-vision through which to catch the traces.
This re-arrangement – which represents a moment of reflection on the Collection and its progress – is accompanied by a temporary exhibition, on the ground floor, of documents, books and works from our archives and library, living places of knowledge and study. These materials enhance, through some significant examples, the vitality of the process of creating works of art and the permeable connections between the different collection nuclei of the Collection.
Info: www.collezionemaramotti.org/it/dettaglio-mostra/-/rehang/263482
Location:
Collezione Maramotti - Via Fratelli Cervi, 66