"Matilde Di Canossa" Room, an innovative meeting space
The "Matilde di Canossa" Room can contain up to 66 people, enjoys an extraordinary natural light and is perfect for hosting convivial events and ceremonies, and it's provided with technologies for meetings and conventions.
Furthermore, there's also a smaller adjacent room, a perfect location for coffee breaks, buffets, welcome cocktails, caterings and stands.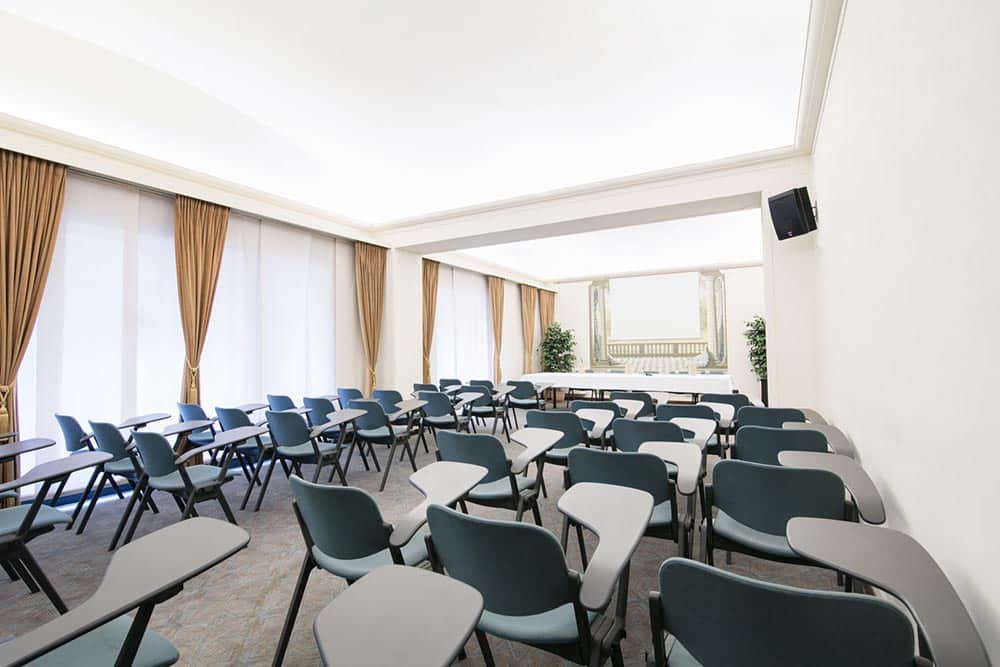 A perfect and original location for ceremonies, meetings and conferences, plunged into the silence and in the heart of the town. Albergo delle Notarie marries style with discretion.
FREE Wi-fi in all rooms.
Layout Matilde di Canossa conference room:
Stall
Stall 2
Cinema
Royal Table
Ovale Table
Horse Shoe Table
Contacts
Tel: +39 0522 453500
Fax: +39 0522 453737
notarie@albergonotarie.it
Via Palazzolo 5, 42121
Reggio Emilia