Ristorante delle Notarie – Via Aschieri 4 – Reggio Emilia
Ristorante delle Notarie, located in via Aschieri 4 – Reggio Emilia, is one of the most elegant meeting points in town and is opened also to customers not staying in the hotel
Tel. (+39) 0522 453700 Fax (+39) 0522 453737
Mail: ristorante@albergonotarie.it
Opening and closing times:
Monday till sunday
Dinner: 7:30 pm till 10:30 pm
Located inside the refined building hosting the hotel, the restaurant is arranged in three cosy and discreet rooms and is a perfect location to discover and try all the flavours from Reggio cuisine, the tastes of the Mediterranean tradition and a touch of creativity, always with fresh and genuine ingredients.
In our restaurant, you can also try a special "tasting menu", including new creative dishes, to satisfy also the most curious tastes.
The wine list offers a wide range of national and international wines, our staff's accurate and friendly service creates a discreet and cosy atmosphere.
You can visit our new menu a la carte by clicking on the link Menù a la Carte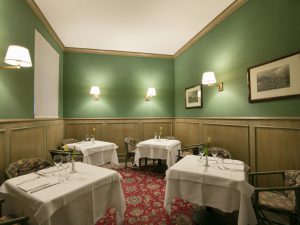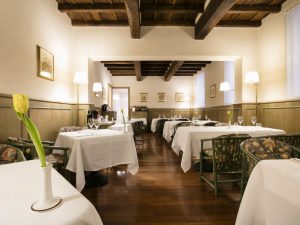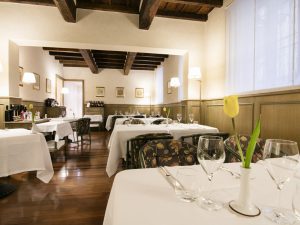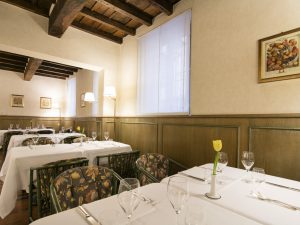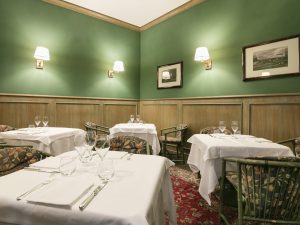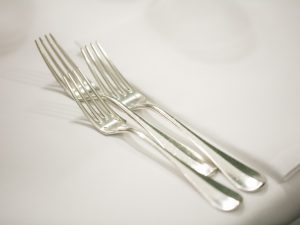 How to reach us
The nearest parkings are located in Piazzale Fiume and near the Ex Caserma Zucchi. It's possible to reach the Restaurant after a short walk through the town centre street.