Gastronomic September 2019
Periodo:
01 Sep 2019 - 30 Sep 2019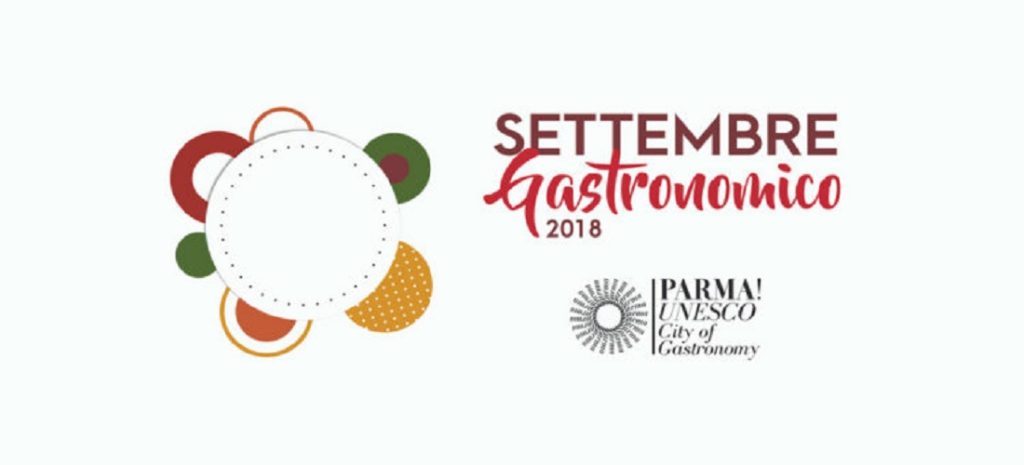 During the month of September, Parma will open its doors to foodies: the series of events linked to Gastronomic September begins. The excellent food and wine of Parma will be the protagonists of a whole month of gourmet themed events. The program includes itineraries between art, taste, and music to discover the green corners of the city. The historic center of Parma will be transformed into a charming outdoor gourmet restaurant because of the event "Cena dei Mille" for a thousand guests. The common thread will be the rediscovery of the tastes of the Parma gastronomic tradition.
The chefs of Chef To Chef will make the appetizer and those of Parma Quality Restaurants will take care of the first and second course. The guest star will be Norbert Niederkofler, who will work alongside the Parma Quality Restaurants team. The tri-star chef, a proponent of the "Cook The Mountain" philosophy will prepare the dessert. The "Cena dei Mille" will have a beneficial purpose: the funds raised will be donated to Emporio Solidale Parma, which assists over a thousand families in difficulty.
Thanks to the collaboration of Destination Tourist Emilia, the guests of the "Cena dei Mille" can also enjoy typical products from the territories of Piacenza and Reggio Emilia. Through the Gourmet Gardens, you can discover the enchanting gardens of which Parma is scattered. Some of those are private and normally not open to the public. It's an unmissable opportunity to discover secret corners of the ducal city while enjoying quality music and enjoying gourmet gastronomic proposals
Guided tours to discover excellences like Parma Ham DOP are then organized, with the Festival and the "Finestre Aperte" weekends, and tomato, the protagonist of the "Tomaca Festival". Not forgetting pasta, fish preserves, and other dairy products. The "September Gastronomic" calendar will then be completed with show cooking, talk shows, book presentations, cultural and entertainment moments and educational workshops organized by the University of Parma and Verdi Off, and Giocampus and Madegus – Maestri del Gusto.